Trust In God
In trying to make changes in our lifestyle we can sometimes become discouraged. However, it's encouraging to know that we do not have to try to make it alone. We have a never-failing Helper who is more interested in our health and wellbeing than we are. "Beloved, I wish above all things that thou mayest prosper and be in health." 3 John 2.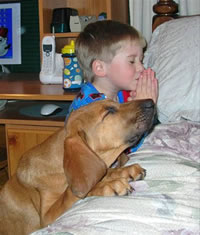 The friend is Jesus. He identifies with your discouragement and He will give you victory in your struggle to make changes. He will walk beside you as an ever-present friend. Grief, anxiety, discontentment, remorse, guilt, distrust all tend to break down the life forces and invite disease and even death. A person whose mind is quiet and satisfied in God, gains health to the body and strength to the soul.
We can learn more about God through reading His Word, the Bible, and by seeking to learn lessons about Him from nature. The Bible is full of promises about how God will fulfill our needs. We can claim these promises through prayer, just as if they had been spoken directly to us. Then you can believe that he will always answer you in the best possible way because of His great love for you.